Cycle Espresso harnesses UK coffee and cycling boom
---
Cycle Espresso harnesses UK coffee and cycling boom
---
AUTHORS TIM HAMMOND & RUSS DOWNING / CYCLE ESPRESSO / PUBLISHED: NOV-10-2021
Cycle Espresso is a new brand created to capitalise on the growth of cycle cafes.
The growth of cycling and the love of speciality coffee has created the perfect landscape for a new breed of cycle stores across the UK.
Russ Downing, ex British cycling champion and Cycle Espresso co-founder sees huge potential in helping existing cycle store owners capitalise on the love cyclists have of good espresso.and Cycle Espresso co-founder sees huge potential in helping existing cycle store owners capitalise on the love cyclists have of good espresso.
Everyone knows I like a good cup of coffee, and with my cycling background I'm really excited to be part of this exciting new venture to capitalise on the growth of cycle cafes.
— Russ Downing
Rocket Espresso UK Distributor
Russ has teamed up with UK Rocket Distributor, Pro Espresso and their owner, Tim Hammond to develop a new brand called 'Cycle Espresso' to launch a range of Rocket popups that cycle store owners can easily add to their existing stores. In doing so they also become part of a network of stores for cyclists to find while out and about on a ride via a Cycle Espresso mobile app.
"As the existing UK distributor of leading brand, Rocket Espresso we plan to capitalise on its unique identity within the cycling community by inviting cycle stores to have a Rocket popup within their store. Our mission is to bring more Rocket Espresso machines into cycle stores across the UK.
— Tim Hammond
Popups will feature a commercial Rocket Espresso machine to serve coffee to their customers ahead of a ride or during a bike fit, and a consumer Rocket machine to demo to those wanting their own 'Rocket at home'.
Alongside this will be a supply of coffee beans from Grand Tour Coffee as used by the INEOS cycling team. An optional portable Rocket machine can be used for mobile popups during a ride.
"This is a great opportunity for cycle stores, as it really puts them on the map to benefit from the cycling cafe boom. It can also bring them new revenues from sales of Rocket Espresso machines for the home, as its a brand we know cyclists really love.
— Russ Downing
We'll soon be inviting cycle stores to join the Cycle Espresso network, get setup with their Rocket popup and then join me on one of several Rocket Rides with some of our other Cycle Espresso ambassadors across the UK.
Expect a call from me soon and let's 'Rocket fuel' your Cycle store business.
Russ.
There is significant potential growth in this sector through the advance of cycling as the sport and pastime of choice for many and the love of better coffee.
Established to capitalise on the growth of cycling and speciality coffee in the UK, Cycle Espresso is a new venture founded between Russ Downing and Pro Espresso (UK Rocket Espresso distributor).
For more information please contact;
Tim Hammond 07415 407 079
Russ Downing 07969 339631
The company's mission is to be the leading brand of cycle cafes, that operate both within existing cycle stores or cafes, but also as new franchised retail stores and mobile outlets.
About the Founders
Tim Hammond is a successful technology entrepreneur and investor. A 'Who's Who' young entrepreneur of 2002 Tim founded his first Internet start up in 1996 and sold it to a public company for $18m. Tim was pivotal in the conception of the Internet incubator concept in 1998 and founded Ideashub and the UK government's UKBI incubator initiative. Tim founded Pro Espresso in 2018 to help grow the specialty coffee at home market.
Russ Downing is Ex a Professional Rider for Team GB and Team Sky along with over teams across the world. His career span over 20 years becoming British champion numerous times. Russ was the first British individual winner for Team Sky in 2010 along with numerous other victories. It's no secret that coffee has been keeping him fuel throughout his career ...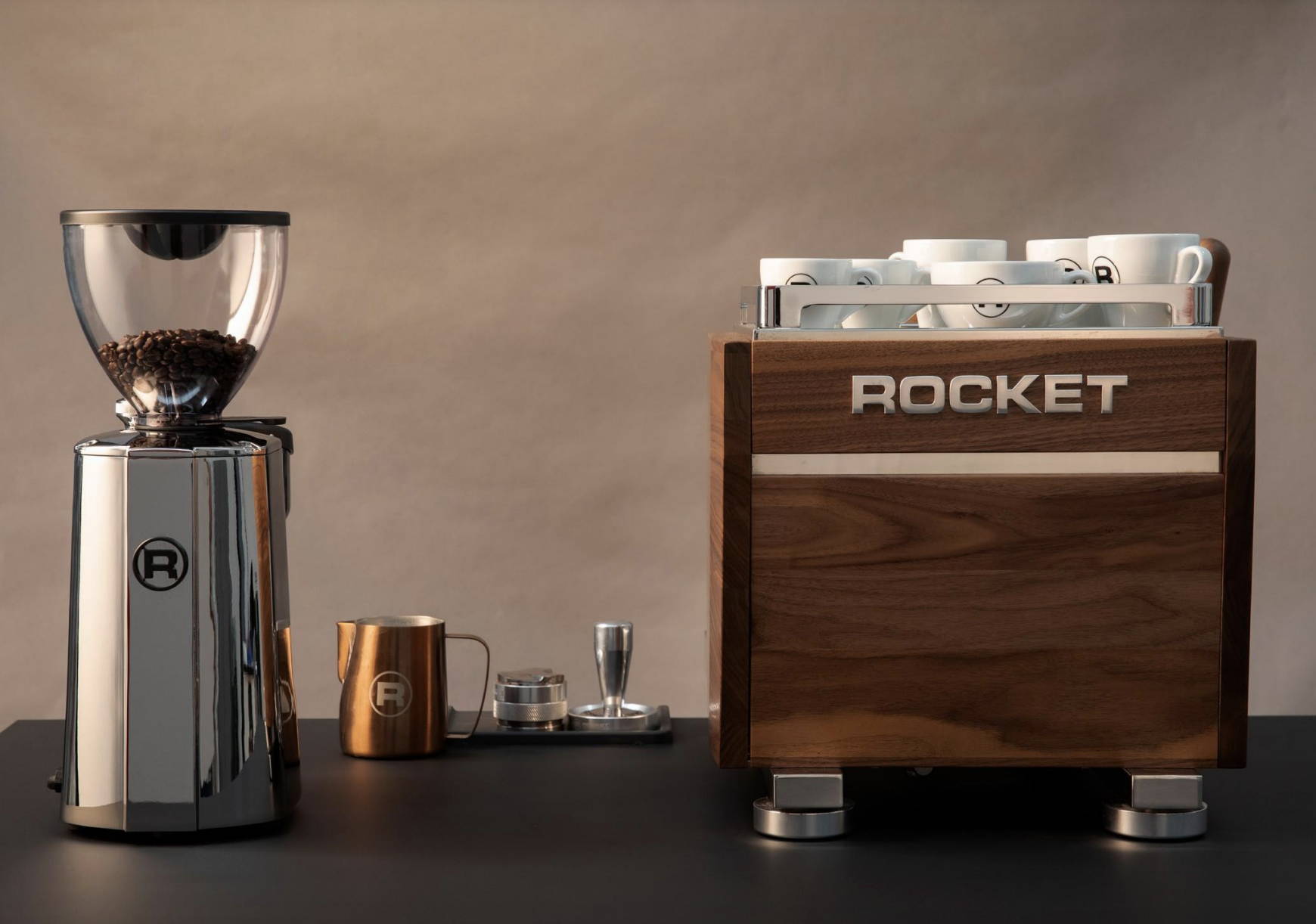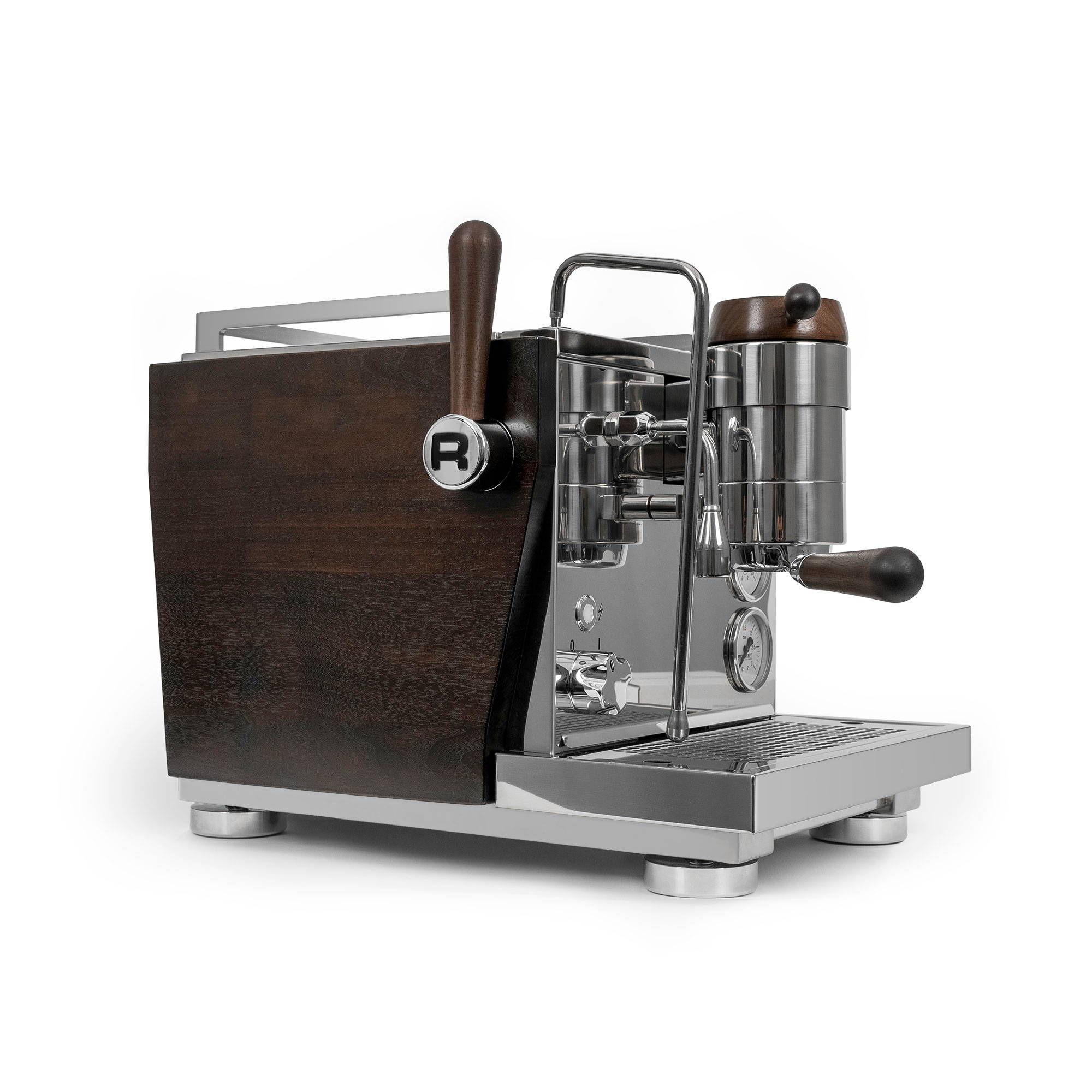 Special Edition Rocket Espresso R NINE ONE Pressure Profile Coffee Machine
This special edition machine includes the following features: dark walnut side panels, walnut portafilter handles, steam lever arm and pressure profiling actuator, all finished to match the machine side panels.